IRS certified providers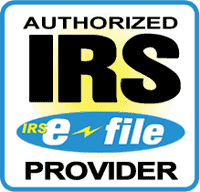 IRS certification is mandatory to provide online filing services and truckTaxonline.com takes the pride of introducing itself as one of the IRS certified software provider. An IRS Authorized e-file Provider for Tax Form 2290 online filing is a business or organization authorized by the IRS to participate in IRS e-file of Tax Form 2290 online. It may be a sole proprietorship, partnership, corporation, or other entity.
The firm submits an e-file application, meets the eligibility criteria, and must pass a suitability check before the IRS assigns an Electronic Filing Identification Number (EFIN). Applicants accepted for participation in IRS e-file of Tax Form 2290 are called IRS Authorized e-file Providers for Tax Form 2290 online filing. IRS certified providers for Tax Form 2290 online filing, like truckTaxonline.com allow HVUT taxpayers to file their form 2290 electronically (E-File) where the returns are processed faster and with fewer errors. This means quicker refunds and less contact with the IRS. Proof of payment for the HVUT, Schedule 1 copy, is returned to the taxpayer by the IRS through these providers within very less time frames.
FORM 2290 Online Filing
TruckTaxOnline.com is an IRS Authorized and Certified website to prepare and report the heavy vehicle use tax 2290 electronically (e-file). Electronic filing is introduced by the IRS for faster processing of your tax returns, make IRS stamped (watermarked) Schedule 1 copy immediately after processing your tax return